IFT hosts XXIX Jornada de Física Teórica

IFT/UNESP hosted, between July 13th and  17th, the twenty-ninth edition of the Jornada de Física Teórica (JFT). The traditional activity, held annually since 1986, aims to discuss the main research areas of the Institute with students who are in the last years of their graduation or in the beginning of their masters. This way, students from universities from all Brazil, and in some cases from other countries of South America, can learn more about the postgraduate programs of IFT and learn about current topics in Physics.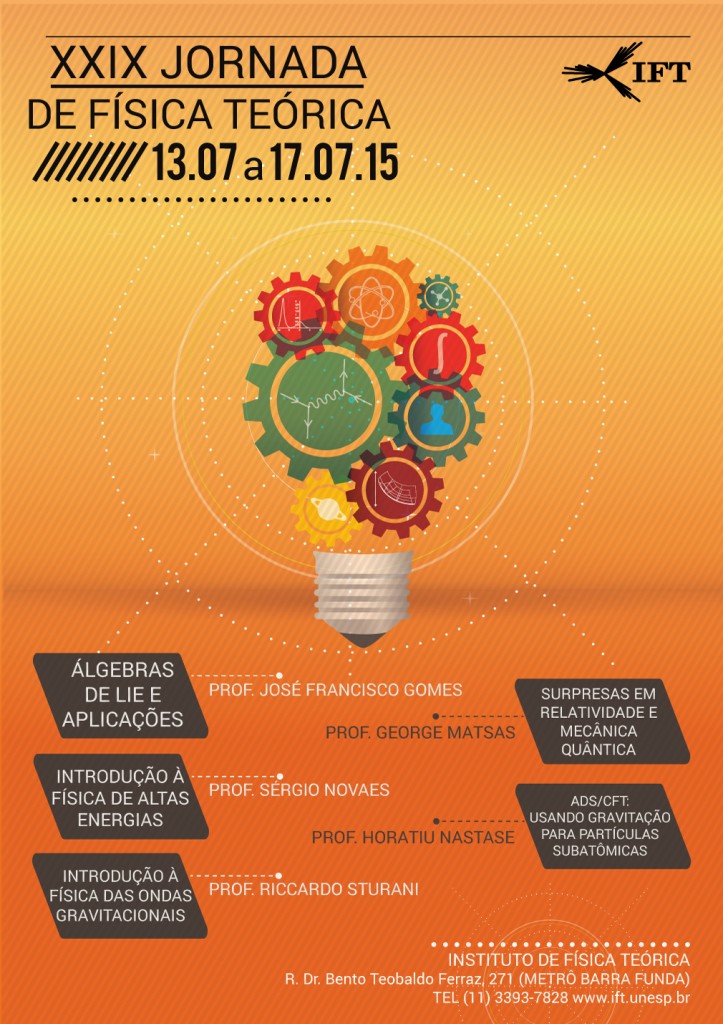 "Throughout the week, five IFT researchers teach mini-courses in their specialties," says Ricardo D'Elia Matheus, organizer of the JFT. "So in addition to putting students in touch with our research areas, we introduce information about new topics for them in an understandable way to everyone".
Frequent themes in JFT include Particle Physics, String Theory and Field Theory, some of the main research areas of IFT. This year, JFT also featured courses on Relativity and Quantum Mechanics and, for the first time, on Gravitational Waves.
Gravitational waves                      
The classes on Gravitational Waves were given by ICTP-SAIFR's Young Researcher Riccardo Sturani. These waves are generated by any body that has mass and is in accelerated motion, but are extremely weak. In order to have measurable effects, they need to be produced by systems with a large amount of mass, such as black holes or neutron stars. Despite having been detected indirectly, no observatory was able to detect them in a direct way so far.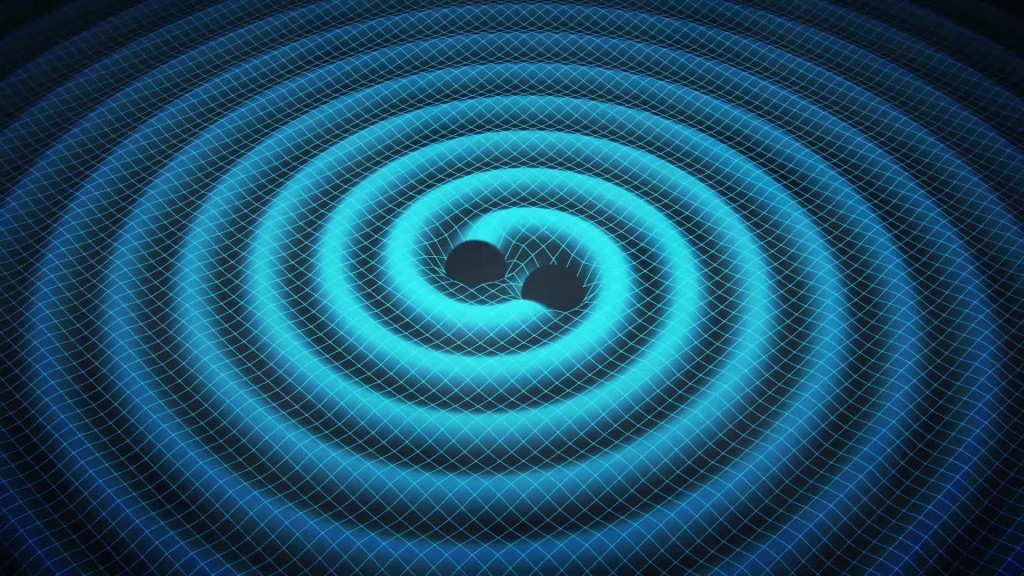 "During the course, my focus was on how to apply Field Theory specifically for the study of Gravitational Waves," Sturani said. "Some observatories will try to detect these waves directly in the upcoming years, such as those involved in the LIGO collaboration, which I'm a part of. Gravitational waves enables, for example, the study of astrophysical bodies which emit no light, but that emit these waves".
Future editions
For those interested in participating in future editions, the registration period usually takes place in May and is published in the IFT website and on the Institute's Facebook page. Among the selection criteria are curriculum analysis and academic performance. The event is supported by the IFT Foundation and provides lodging assistance for some of the selected students.